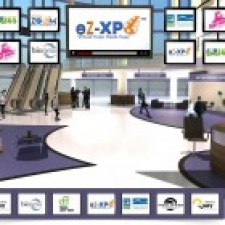 eZ-Xpo - SEO Booster relieves all hard works from SEO content creation, backlink creation, and social media engagement for higher SEO ranking.
San Francisco, CA, October 13, 2016 (Newswire.com) - eZ-Xpo, a global leader in All-in-1 Virtual Collaborative Network Solution, today announced the "eZ-Xpo – SEO Booster" empowering event organizers, marketers, webmasters to boost higher SEO ranking with fresh SEO content, backlinks, social media engagement easily and quickly.
The eZ-Xpo-SEO Booster will empower event planners, SEO managers, webmasters to easily and rapidly boost SEO ranking to:
No more expensive SEO costs, No more hard works for SEO Content creation! With eZ-Xpo SEO Booster, everything will be automated! You can jumpstart your SEO ranking now

Matt Fok, CEO & Founder of eZ-XPO
• Create daily fresh SEO content through virtual expo network from exhibitor booths
• Easily and quickly create backlinks through virtual expo network
• Increase social media engagement with Google Hangout, Facebook, and Twitter
"Boosting your website ranking in the search engine is always a significant challenge in light of all the changes in the search engine. We are excited to share with you about a new game changer service – SEO Booster. The more you host a virtual event, the higher your SEO ranking. It is the best of all world leveraging our virtual collaborative network," Matt Fok, CEO & Founder of eZ-Xpo.
To learn more about how you can leverage SEO Booster to promote your event and website, please book a FREE consultation appointment here.
http://ez-xpo.com/blog/seo-booster-how-to-boost-your-eventweb-site-with-virtual-expo-network/
About eZ-Xpo
eZ-Xpo is a world leader in Virtual Collaborative Network empowering businesses to connect, collaborate, and promote through networks of virtual expo marketplaces for lead generation. eZ-Xpo reinvents the trade show and lead generation industry with a revolutionary new approach to virtual events, virtual trade shows, private business networking marketplace. eZ-Xpo delivers the world's 1st all-in-1 virtual expo marketplace that seamlessly integrates with built-in marketing automation to follow up with every prospective customer during and after the event.
eZ-Xpo has been operating in San Francisco Silicon Valley for over five years. eZ-Xpo has deployed the world's all-in-1 virtual expo marketplace, results-oriented virtual collaborative marketing solutions for different industries and industry leaders such as Wells Fargo, New York Life, MetaStock, Boeing, and Raytheon.
For more information on eZ-Xpo, please visit www.eZ-Xpo.com
Contact Information
eZ-Xpo
Matt Fok
Founder and CEO
mfok@eZ-Xpo.com
http://www.eZ-Xpo.com
Phone: 1-888-718-5333
Source: eZ-XPO PR
Share: